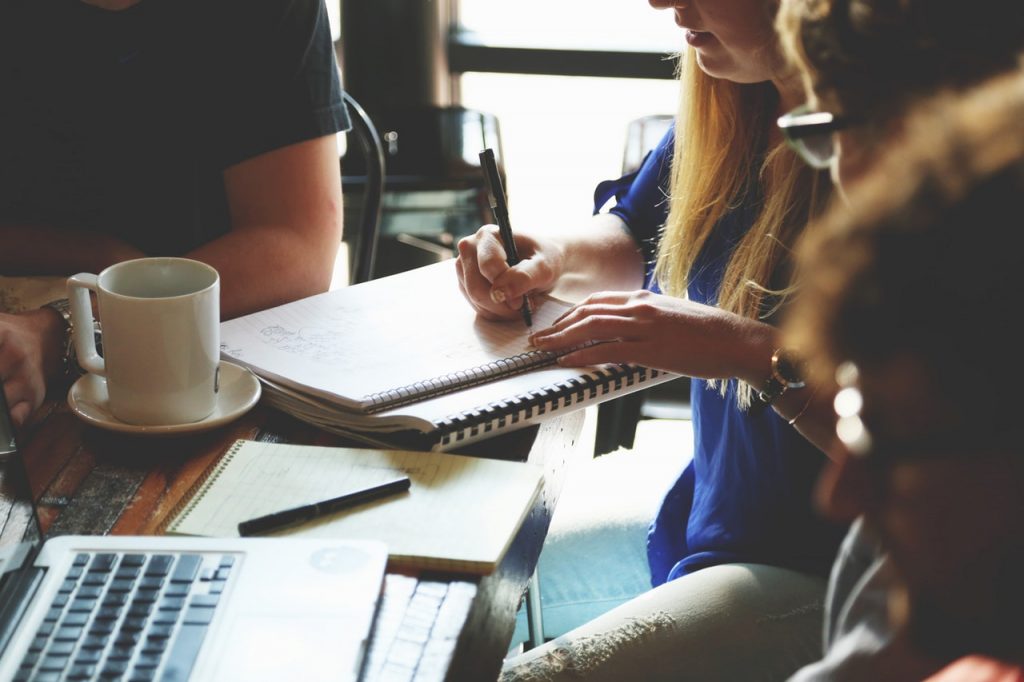 An investment advisor, also called a financial advisor is a person who can professionally render investment advice. An investment advisor is a person who imparts financial planning to business organizations and individuals as well as can be responsible for the proper allocation of assets to maximize their net worth hence satisfying the client's requirement in a way that they use stocks, bonds, mutual funds and insurance products.
Often, that is in most of the cases, investment advisors are the people who receive a commission payment for the financial products that they broker.
All of us make several investments all through our lives. We often do not seek professional advice and end up making investments, which are not beneficial. However, it's very essential to take help of a right professional investment advisor. The biggest reason why an investment advice is helpful is because early planning would make a significant change in the way you are going to live your future.
Investment advice often benefits an individual as they can make a comprehensive review of their savings. At the same time they can estimate their investment and protection plans.
The word "investment advisor" is a popular term today. It basically refers to an individual or to a firm, which helps its clients on how to invest some precious money for a bright and secure future. There are some investment advisors who give direct financial advice on professional basis to some individual or business groups and there is another type of investment advisors who act as advisors in asset management for corporate clients and various sorts of mutual funds. Investment advisors charge fees depending on the nature of the relationship, which are calculated as a percentage of assets under management on an annual basis, an hourly or on a "flat fee" basis.
There are many reasons why you should do investment planning and hire an investment advisor who serves a number of purposes.
Investment advisors can give retirement planning to people as they have enough knowledge and unique strategy in the fields of budgeting, forecasting, taxation, asset allocation and financial tools and products.


By proper planning, in most cases, you will also come to know that the less volatile investments are appropriate for short term goals like cash, Certificates of Deposit and bonds though they might have lower returns and there is less chance to lose the invested amount; thus this makes it mandatory to guard against capital loss though their value will be eroded by inflation over long periods of time.


Allocation of assets is one of the major responsibilities of the investment advisor and this helps a client to determine the way one needs to maximize the return on investment while satisfying risk tolerance.


A significant element of an investment advisor is to determine the percentage of income. This is necessary to take into account the tax liabilities. This also helps to counteract the expected inflation and projected return on investment. In the long run, investment advisors are the people who help to meet a balance by the client's target age of retirement.
If you want to be an investment advisor, then it is a must for you to pass an exam to practice. The exam is known as the Financial Planning Certificate. In UK, this is an exam that is authorized by the Financial Services Authority. There can be three major kinds of investment advisors; namely tied, multi-tied, or independent.
One of the most important kinds is the tied investment advisor, who can only recommend financial products marketed by the company he represents and that person is basically represented by the company; there are however variations and nonetheless in some cases that individual can work for that organization but be on a self employed contract.
A multi-tied investment advisor on the other hand has a role, which is similar except that he represents a number of different companies, which often is known as the panel system.
The third category is the independent investment advisor who must offer whole of market advice and in addition, must offer the prospective clients the choice of paying a fee for advice, rather than being remunerated via commission from the financial product provider.
Tied and multi-tied investment advisors are nearly always rewarded though commission. There has been an ongoing debate about the need for investment advisors. These are the products, which basically offer high commission. A significant fact that should be taken into account is that to an extent there are certain issues of client accountability. Against the company benefits, it might be a norm that a tied or multi-tied investment advisor must recommend the most appropriate financial product available to him/her to suit their clients' needs. In most cases, however, the investment advisors do recommend company products even if a more appropriate product is available in the market place. Thus the clients in most cases go for independent investment advisors, as they believe that impartial advice can be obtained only by consulting an independent investment advisor.
The concept of independent investment advisor is popular in U.K. Non-independent or the tied investment advisors represent their respective companies and can recommend only products from that company but conflicts of interest may arise where remuneration is linked to the product. Since December 2004 the Financial Services Authority has introduced the notion of multi-tied investment advisor who may represent more than one company.
It is a rule implied by the authority that independent investment advisor must be willing, able and FSA authorized to accept payment from his client in fee rather than by commission and this must be outlined in the introductory meeting. An advisor cannot be called independent if he works only on a commission basis. There are some specific regulations in U.K. called 'polarization rules' issued by the Financial Services Authority. Possessing licenses is a must for stock broker and investment advisor to provide any consultation on investment in securities. One can call himself a financial planner but not an investment advisor until he is registered and has license.
The best investment advice helps you get healthy returns on your capital through business investment in projects that promise profits. These returns can help enhance your personal finances. The promise of a better financial future is always attractive, especially after retirement.